Please Checkout our Newly Designed Website
Beantown Women's Classic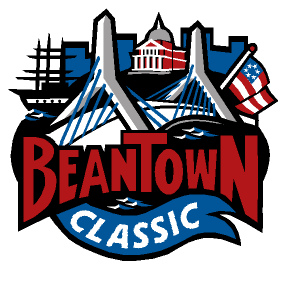 Boston, Massachusetts
The Beantown Women's Classic is the premier Boston-based tournament for girl's and women's teams. It is regarded as one of the top events offered for competition and college exposure at the appropriate ages. The event draws teams from across North America and offers divisions for girls and women of all ages.
The event takes place over two weekends.
All questions can be directed to Kelly Katorji, the Beantown Women's Classic Tournament Director.
Email: Kelly Katorji
Phone: 508.820.1600 Ext. 107
Event Information
Weekend 1 Date
July 21-23, 2023
Weekend 1 Divisions
College/Super Series
2009
2010
2011
2012
2013
Weekend 2 Date
July 28-30, 2023
Weekend 2 Divisions
Futures Blue 19U
Futures Red 19U
2008 (2007)
Tournament Fee
$1,895 College Elite & Super Series Divisions
$2,095 All Other Divisions
Rinks
New England Sports Center
Worcester Ice Center
Northstar Arena


Hotel Information
Please note that the rink uses a strict stay to play policy for all events at their facility. All teams MUST go book through: http://www.nes.com/Hotel.asp.
Teams that do not use one of the approved hotels will not be put on the schedule.
Questions can be directed to Mike Anderson (508.820.1600) ext 106