Please Checkout our Newly Designed Website
Beantown Summer Classic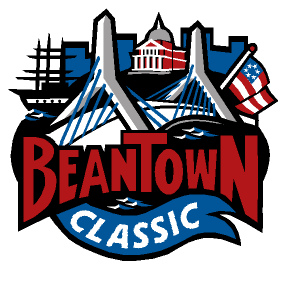 Boston, Massachusetts
The Beantown Summer Classic is a four day event taking place each August (2021 dates: August 7-10). The tournament features four boys divisions. This is an individual entry event by invitation only; players are pre-selected through our invite process. Players can also be selected through the tryout process. Please view our tryout page to register for tryouts on July 31st and August 1st, 2021.
Beantown Summer Classic rosters will be posted once they are completed by the Tournament Director.
Event Information
Dates
August 2023
Division
Multiple Ages
Tournament Fee
$TBA
Rinks


Hotel Information
Please note that the rink uses a strict stay to play policy for all events at their facility. All teams MUST go book through: http://www.nes.com/Hotel.asp.
Teams that do not use one of the approved hotels will not be put on the schedule.
Questions can be directed to Mike Anderson (508.820.1600) ext 106